Stay Focused. Productive. Private.
Alcove Workstation® is The portable case for the modern workforce
Alcove Workstation®
Alcove Workstation® is the portable case for the modern workforce, instantly transforming your personal space into an enclosed workstation for maximum privacy and optimal productivity.
available colors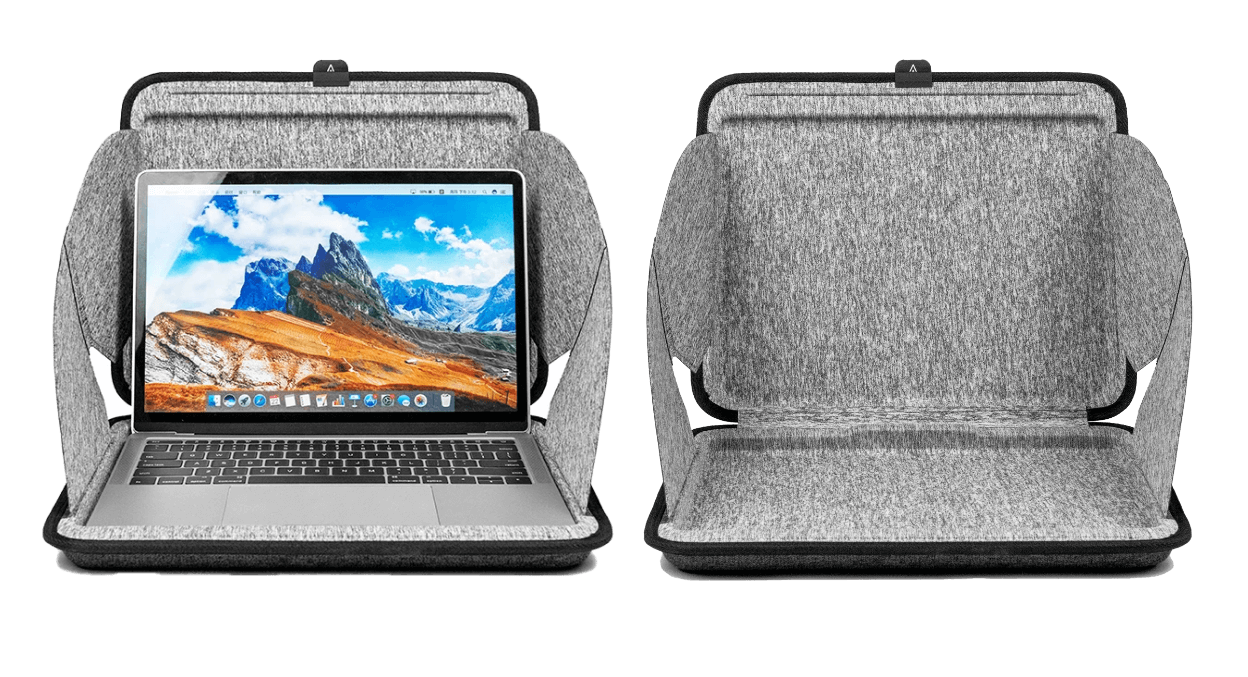 Stay Focused
Patented case design empowers you to stay on task by shielding you from unnecessary distractions.
"I love my Alcove Workstation! Excellent product and packaging."
Arturo Santiago-Rivera
Web developer
"Alcove has that get down to business aesthetic."
"Alcove solves the biggest problems related to working in public spaces all in a compact, elegant, portable package."
Katy Tynan
Author & Talent Thought Leader
"Alcove makes me feel at ease and very comfortable when I'm working no matter where I am."
"It's the new headphones to reduce distractions."
"I can work at cafes without any concern for exposing my protected designs since I started using Alcove."
"It's clear that a great deal of creativity and design went into Alcove."
"Alcove is a private working station that is convenient for people who often work on the go."
"Alcove is the type of product that makes you wonder why this solution did not previously exist on the market."
Work Moves
With You®
In today's on the go culture, you need to be ready to create at a moment's notice––wherever, whenever. Alcove Workstation® redefines the mobile workspace so you can stay focused and do your best work in any environment, on your own terms.